Ten63 Therapeutics Raises $15.9 Million in Oversubscribed Series A Financing to Drug the Undruggables by Combining the Power of AI and Physics-based Models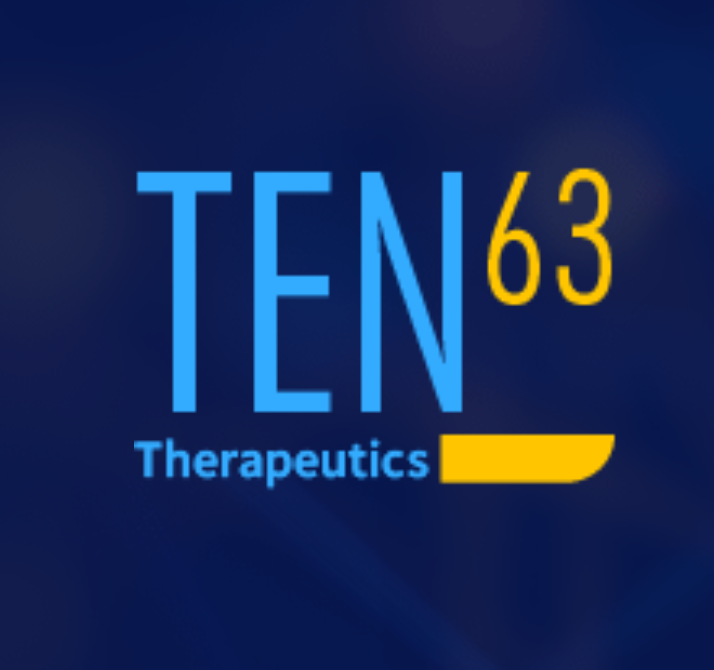 NOTE: Ten63 Therapeutics is a Duke University start-up founded by Professor Bruce Donald (Computer Science, Trinity), along with Nancy Miller-Rich and Ph.D. graduates from Donald's lab Marcel Frenkel and Mark Hallen. Ten63 is also a Duke Capital Partners portfolio company. This press release first appeared on Globe NewsWire.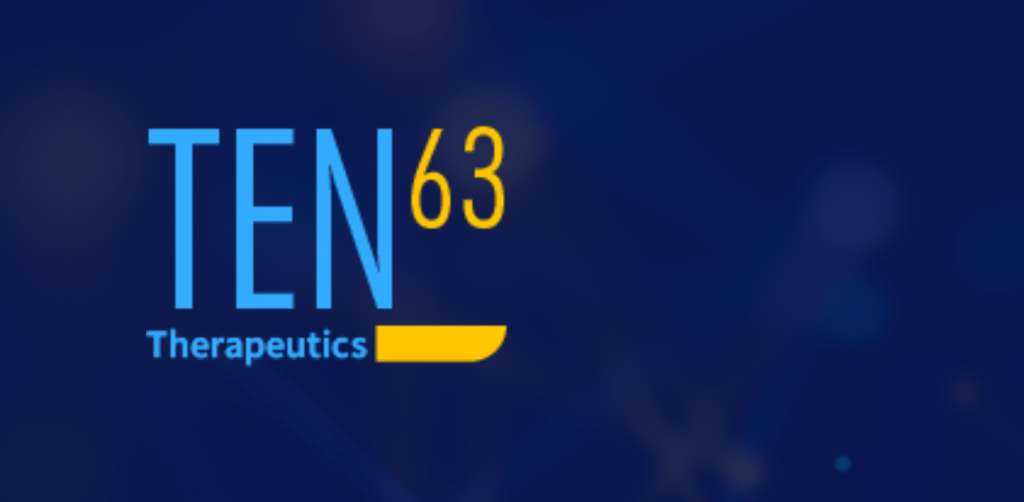 Ten63's foundation is built on research developed by world-renowned computational scientists at Duke University
Proprietary BEYOND platform searches over 100 trillion synthetically feasible molecules, enabling the development of first- and best-in-class therapeutics
Financing led by Hatteras Venture Partners enables expansion of internal drug discovery programs and advancement of BEYOND technology platform
Hatteras Ventures general partner Clay Thorp joins as Chairman of the Board
DURHAM, N.C., May 02, 2023 (GLOBE NEWSWIRE) — Ten63 Therapeutics, a company combining generative AI and physics-based models to develop first- and best-in-class therapeutics, today announced the closing of an oversubscribed $15.9 million Series A financing led by new investor Hatteras Venture Partners. Morpheus Ventures, SOSV, Draper Associates, Alexandria Venture Investments, the Sigma Group and other new investors also participated in the round.
Proceeds will be used to advance and expand Ten63's internal pipeline of first-in-class small molecules inhibiting high-impact, but thus far undruggable, cancer targets, including continued progression of its lead Myc inhibitor program. Key to Ten63's pipeline is the continued development of BEYOND, Ten63's proprietary computational drug discovery platform. The financing also allows Ten63 to selectively enter key strategic partnerships to further enhance its pipeline.
"We are thrilled to welcome some of the leading biotechnology and technology venture funds to accelerate our pipeline and platform," said Marcel Frenkel, PhD, CEO of Ten63. "At Ten63, we are dedicated to developing groundbreaking therapeutics that benefit patients, and we are pleased to strengthen our syndicate with the experience and expertise to help us get there. Our investors have repeatedly demonstrated the ability to help companies grow to have a positive impact on patients' lives. We look forward to building on that tradition."
"Marcel Frenkel, Mark Hallen and the Ten63 team have taken AI/machine learning (ML) drug discovery to the next level. Their approach enables the search of a massively expanded universe of compounds and binding pockets," said Clay Thorp, Co-Founder and General Partner at Hatteras and Ten63's new Chairman of the Board. "We are excited to be a part of Ten63 and help the company leverage its platform to bring life-changing therapeutics to patients."
This new phase of growth builds on Ten63's unprecedented progress toward one of the most sought-after cancer therapeutics: a small-molecule drug targeting Myc.
"We are more than doubling our investment because Ten63 has experimentally demonstrated in head-to-head comparisons that BEYOND outperforms over 40 years of academic and industry best-efforts and methods when pursuing difficult targets like Myc," said Damien Petty, Partner at Morpheus Ventures, the lead investor of Ten63's previous round.
Set on drugging the "undruggable"
Ten63's journey began with Dr. Frenkel's mother, Gilda Szacher Frenkel.
"Like many, her cancer was driven by a set of mutations to key proteins that regulate cellular processes. Unfortunately, most of these proteins, despite being widely studied, remain undruggable by current methods," said Dr. Frenkel. "Ten63 has set out with a vengeance to change this paradigm through the application of next-generation computational drug discovery methods."
Despite advances in drug discovery, 80% of the proteins in the human body remain evasive, and some of these so-called "undruggable" proteins are believed to be major oncogenes (cancer-driving proteins). Ten63 is progressing multiple targets within its pipeline, but is currently only disclosing its lead program, a Myc inhibitor. Myc is one of the most-studied oncogenes and believed to drive up to 70% of all cancers. Despite hundreds of attempts spanning 40 years, it remains infamously elusive. Ten63 believes its computational platform BEYOND has the potential to crack Myc, as well as other undruggable oncogenes, transforming the treatment landscape for patients.
Ten63 developed the BEYOND platform based on over 15 years of academic research by its founders.
"Rather than depending on data alone, BEYOND builds on molecular voxel theory (MVT)," said Mark Hallen, PhD, Ten63's co-founder and CTO,. "MVT allows BEYOND to explore a chemical space of over 100 trillion compounds, with mathematical guarantees to discover the best small molecule solutions given the company's state-of-the-art hybrid AI/physics-based models. BEYOND also enables Ten63 to find novel pockets and binding sites, as well as a large diversity of chemical matter."
A visionary team combining pharma experience and cutting-edge technology
Drs. Frenkel and Hallen and their co-founder Bruce Donald, PhD, worked together for years on the academic precursors to these algorithms. Dr. Donald, the James B. Duke Professor of Computer Science at Duke University and professor of chemistry and biochemistry, chairs Ten63's scientific advisory board. Their work pioneered the prediction of resistance mutations to cancer drugs and antibiotics before they arise in the clinic and the application of ML to scale cutting-edge, quantum chemistry-based models to the massive chemical and conformational spaces needed for drug discovery. In addition to a groundbreaking computational protein and drug design background, launching Ten63 required a much broader range of expertise.
Ten63 has assembled a visionary team of accomplished chemists, biologists and computational experts to accomplish its mission. The team ranges from experienced pharma executives like Nancy Miller-Rich, previously global head of BD and Strategy at Merck, and Melissa Epstein, formerly SVP at Novartis, to drug hunters like Stephen Thomson, PhD, formerly section head at GSK and research fellow at Vertex, and Charlie Holst, PhD, formerly senior director at Ribometrix and previously senior principal scientist at Pfizer. The company also taps into the expertise of a world-class scientific advisory board, including two MacArthur (Genius) Fellowship award winners and one Squirrel AI award winner, as well as members of the National Academies of Medicine, Science and Engineering.
"Much of our algorithmic strategy at Ten63 is built on synthesizing the diverse lines of seminal research that our advisors have pioneered," said Dr. Hallen.
"Ten63's provable AI algorithms for the exploration of vast chemical and conformational spaces, combined with the accuracy of ML-accelerated quantum chemistry methods, have the potential to revolutionize how we design drugs," said Weitao Yang, PhD, one of the world's foremost experts in computational quantum chemistry and Ten63's SAB member.
About Ten63 Therapeutics, Inc.
Ten63 is a Duke and TTIC spin-out headquartered in the Research Triangle in North Carolina, where it is currently expanding its structural biology, biochemistry and biophysics teams. Ten63's computational team is also recruiting and has a nationwide footprint. Ten63 is leveraging its BEYOND computational platform for generative chemistry to develop first- and best-in-class therapeutics. The company is progressing an internal pipeline focused on oncology while pursuing select and strategic partnerships in multiple indications. For more information, visit https://www.ten63tx.com/.
Media Contact
Tony Plohoros
6 Degrees
tplohoros@6degreespr.com