Sparta Biomedical Closes an Oversubscribed Convertible Round to Advance its Breakthrough Device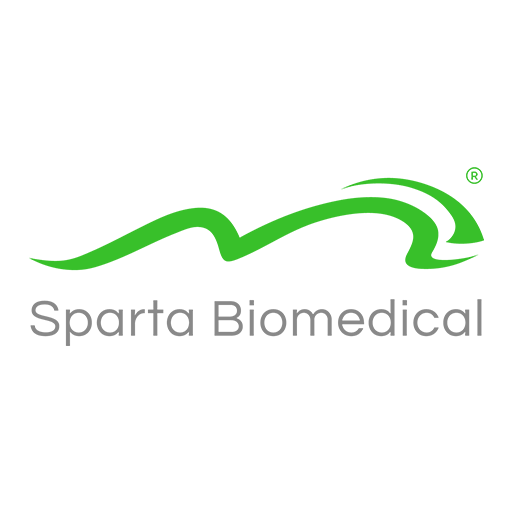 NOTE: Sparta Biomedical, a Duke start-up and Duke Capital Partners portfolio company, was founded around technology developed by lead inventor Professor Benjamin Wiley (Chemistry, Trinity), along with Professor Ken Gall (MEMS, Pratt), Professor Matt Becker (Chemistry, Trinity), and colleagues. This press release first appeared on PR Newswire.
MORRISVILLE, N.C., Sept. 12, 2023 /PRNewswire/ — Sparta Biomedical Inc., a privately held medical technology company, revolutionizing osteoarthritis treatment, is pleased to announce the close of a heavily oversubscribed convertible funding round. The company is thrilled to welcome new medtech and angel investors, along with participation from previous backers, reinforcing their unwavering belief in Sparta's mission.
The secured capital will accelerate Sparta's preparations for the Investigational Device Exemption study preparations of its breakthrough device, Ormi. "This capital infusion is a strong testament to Sparta's trajectory since our last financing in 2021," said Dimitrios Angelis, Co-founder and President of Sparta Biomedical. "This accomplishment underscores the hard work and expertise of clinical and regulatory advisors, and manufacturing and lab partners. We consider ourselves fortunate to have them as partners and look forward to continuing this journey together."
The funding round's success can also be ascribed to the effectiveness of Sparta's product development model. The company achieved numerous milestones with remarkable capital efficiency, requiring only a fraction of the budget typically associated with Class III device development.
Dushyanth Surakanti expanded on this sentiment, highlighting the ingenuity of the company's CTO, Ben Wiley, and VP and Engineering Head, Demetri Siachames. "Their platform-oriented design approach to product development and manufacturing, has yielded not only the groundbreaking Ormi device at a remarkably low cost of goods but also lays the foundation for rapid and cost-efficient development of multiple devices in the future. This fundraising round further validates this competitive advantage."
Sparta's remarkable progress to date and the secured funding align with their strategic objective of making a meaningful difference in the lives of osteoarthritis patients. This milestone brings Sparta one step closer to delivering on its promise of a future where osteoarthritis is no longer a life-limiting condition, but one where patients can lead lives unhindered by pain.
About Sparta Biomedical:
Sparta has developed a first-of-its-kind device, Ormi™, to treat knee osteoarthritis. Ormi was granted Breakthrough Device Designation by the US FDA.
Sparta is committed to improving motion, reducing pain, and increasing the quality of life of patients with osteoarthritis.
The impact of knee osteoarthritis cannot be ignored, with a staggering 651 million people worldwide affected by this debilitating condition. The associated morbidity and cost of this disease are significant, making it crucial to find effective solutions. This is where Ormi comes in – unlike other technologies that focus on cartilage regeneration approaches which can take a long time to grow and not as strong as the original, Ormi is different. It mimics the properties of healthy human cartilage right from day one, providing an innovative and groundbreaking solution to this widespread problem.
For more information, please visit https://www.spartabiomedical.com/
Ormi™ is not approved by the FDA and not commercially available. It is in development. Approvals and clearances are subject to testing, results, and the FDA review process.
SOURCE Sparta Biomedical Inc