I/O Magazine – Investing in University Spinouts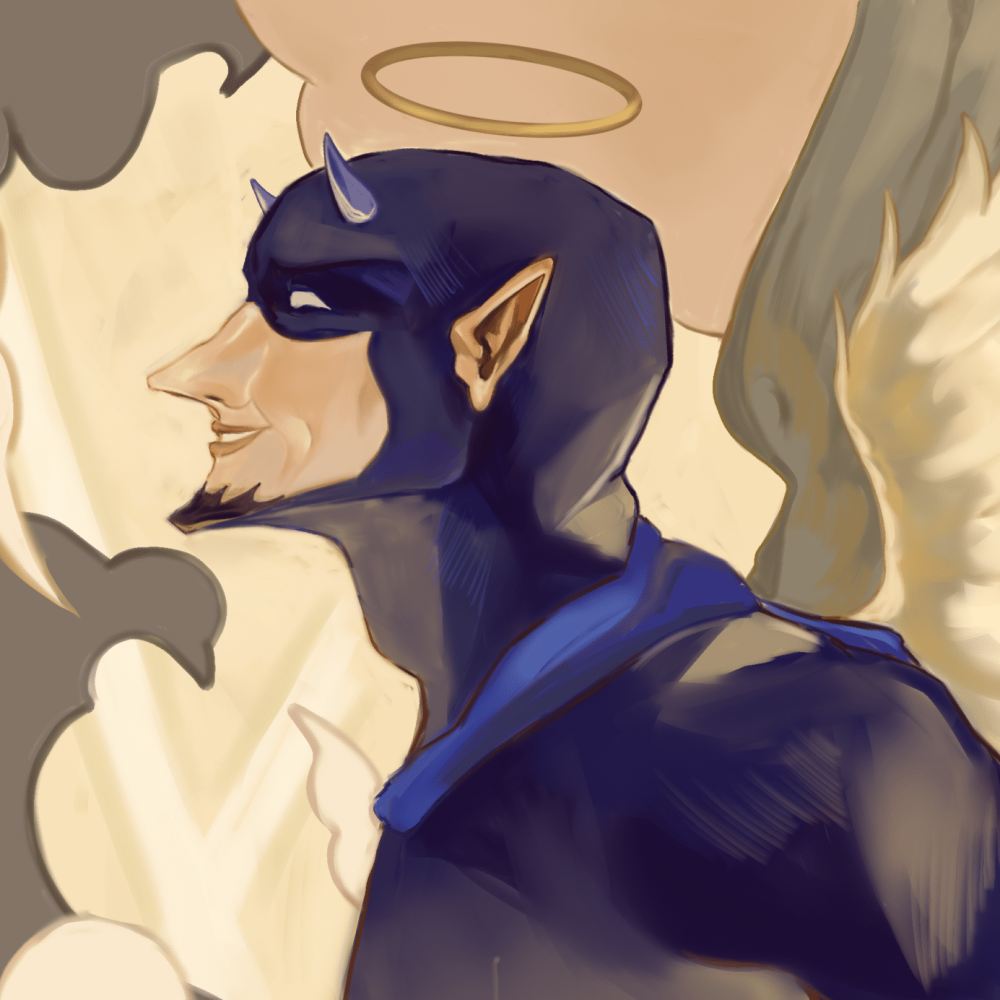 NOTE: this article first appeared in the first issue of I/O Magazine, the new Duke Engineering publication.
By Fedor Kossakovski
After a white-hot investing market in 2020 and 2021, the past two years have been tougher for many startups looking to raise new capital. Getting that all-important infusion of cash is especially crucial for the earliest-stage companies, like startups spinning out of universities.
Luckily, there are still angel investors looking to place bets on potential future unicorns. To better understand what they're looking for and how, we sat down with a few members of Duke Capital Partners, the early-stage venture investment arm of Duke University.
About the Investors
Joe Saldutti, Managing Director of Gridiron Capital
Samir Shah, Venture Partner of Cervin Ventures and IKJ Capital
Ruby Grewal, Executive in Residence, Roivant Sciences
Eric Schiffer, Managing Partner of a family office, Former NYSE company CEO, Former venture capitalist
The interview was edited for length and clarity.
What are emerging trends in investing and emerging technologies that you are following?
JOE SALDUTTI: We're looking more and more at who are the disruptors. For example, Duke Capital Partners has an awesome portfolio company whose board I serve on—it's growing hand over fist, profitable, but a number of their direct marketing campaigns are through TikTok. So, they are starting to ask the question: What if TikTok gets banned? They now have good contingency plans, but we increasingly need to ask: How does a company weather things that are unforeseen?
SAMIR SHAH: Angel investing used to be a "friends and family" round, but now there's a ton of sub-ten-million-dollar first timer funds that are active in this category. Tech trends that are exciting me right now are: everything foundational AI and ML related, quantum computing—I continue to like that for the longer term—advances on the Alzheimer's front, and space tech, which is always exciting.
RUBY GREWAL: One's angel investment time horizon for returns should be long. My expertise is in healthcare and more specifically biotech. Those investments are driven by the science. What's intriguing to me is learning from experts outside my field of expertise. Some of the areas that Samir talked about—space, machine learning, quantum computing—are all areas where I'd like to dabble and leverage the network's expertise.
ERIC SCHIFFER: One trend relates to valuations which became insane over the past few years, and since most startups fail, for the math to work, an angel had to believe a company could be worth over a billion dollars. Now valuations have materially fallen back to historically reasonable levels. A hot emerging area is personal health and wellness. I'm also seeing a lot of opportunities with transparent pricing being applied to different industries. A classic example of this is the optometrist with randomly expensive pricing for glasses. Then Warby Parker opened with transparent and reasonable pricing—all glasses are $99—and they took off.
When looking at an investment opportunity, what are you looking for?
SS: People. Fundamentally, everything can change, will change, needs to change—but you can't change the people that you are working with.
ES: The ability of at least one of the founders to raise money is so critical, especially with angel investing. If they can think through the issues and use first principles thinking, you will have confidence that if this team hits a roadblock that they are going to figure out a way around it.
RG: I'm really looking for what the edge is. What's proprietary about that technology? I want to understand how big the bet is to cross the next hurdle, how long it's going to take, and when are you going to know whether you're going to double down or fold.
JS: Do people really want to buy the business—and the product or service—it if it succeeds? We are all looking at the potential for a valuable exit if it succeeds versus just that it's a really interesting scientific thing that the company or its founders did.
How do you hear about startups coming out of universities?
ES: I'm in Los Angeles and I often hear about opportunities coming out of UCLA or USC, since they host conferences and are active with local angel groups. A university can't just rely on alumni or expect professors to do TikToks—a university has to be a proactive participant in the startup ecosystem. Also, the tech transfer office can play a big function in getting out there, not just to angels but also to corporations.
JS: Here in Connecticut, I would never hear of any technology coming out of Duke, so the opportunity to invest through Duke Capital Partners set in motion what now has become a pretty prolific pipeline of potential funding opportunities. Frankly, I don't think it can be done in other universities without an organization like Duke Capital Partners.
SS: 100% agree with Joe. Being here in the Valley, there's a whole bunch of accelerators and incubators, so I see a lot coming from those networks. Being part of the Stanford Alumni Association, university-related angel networks like Duke Capital Partners, these kinds of places are a huge deal source for us.
RG: Beyond scientific publications and presentations, I look at large grant awards and campus publications. Universities need to support professors and founders, making sure they're publishing in the right journals, presenting at academic and industry conferences—promoting the work in the right venue at the right time.
What is a university's role in the entrepreneurial ecosystem, especially in the context of spinouts?
RG: One of the things universities should do is support entrepreneurial behavior. There needs to be a balance across teaching, research, and new company formation. You can only squeeze the balloon so much—universities need the infrastructure and the environment on campus to support these initiatives so that professors can engage and invest the necessary time.
ES: Building on what Ruby said, you can't manage what you don't measure. Figure out what is working, what is not working, talk with professors or grad students who are founders and get their recommendations. I would learn from the best out there and then incorporate what makes sense. Perhaps allow angel groups in the area to meet on campus and encourage aspiring faculty founders to attend.
JS: Developing an ecosystem of advisors. If you're a professor of electrical engineering, you might have a great new breakthrough, but you might not know anything about sales, about marketing, about finance. Really good advisors and mentors help bring it from a vision to something that's actually commercializable.
SS: Stanford has a place called Stanford Venture Studio where students toss around ideas, find co-founders, make interdisciplinary stuff happen. Universities have a lot of staff that have advisors that an entrepreneur can go to, but it needs to start within themselves. Sounds very zen-ish, but it's very important for them to understand what they are getting into. This is not for the faint of heart—to start a company that is, you've got to understand the various responsibilities you are taking on.
What are some highlights of working with an organization like Duke Capital Partners?
JS: The experience with the other members of Duke Capital Partners. In the biotech world, I'd be the dumbest investor in the history of investors. But, if Ruby really likes it and she's going to invest, it probably makes sense for me to take a closer look. There's just a lot of learning going on which tends to lead to good things for everyone.
SS: One of the biggest highlights for me is the sheer volume of high quality, well-researched deals that Duke Capital Partners provides. Having the right kinds of analysts and experienced investors that make up the team is what sets them apart, something that would behoove other universities to replicate for success.
RG: Campus angel investing is another way to get involved and give back. Duke Capital Partners has allowed me to meet a diverse group of like-minded investors and it's also expanded my awareness of campus programs and activities. As Samir said, the deal volume is much higher than I expected, so it makes angel investing really accessible.
ES: In general, the university could do a better job of communicating the many ways to get involved and be a part of Duke's startup ecosystem. Duke Capital Partners does a fantastic job of letting its members know about investment opportunities. I've been pleasantly surprised with the quality of the deal flow. They also do a good job connecting its members with founders where they can serve as advisors or mentors.