How the Partnership of a Duke Ph.D. and a Professor Led to Multiple Medical Device Start-Ups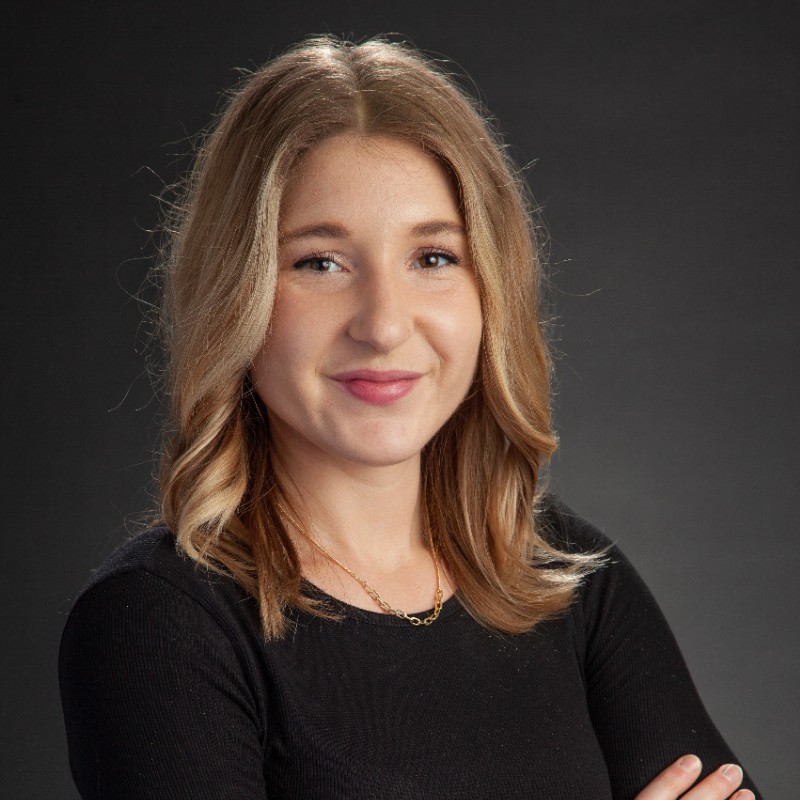 "On the surface, as a Ph.D. student, you are an independent contributor – but you work collaboratively with other students on projects in the lab," Cambre Kelly said. "That kind of work taught me a lot about solving hard problems."
But she isn't going at it alone. Together with a mentor and a strong team built during her time at Duke, Kelly is an up-and-coming entrepreneur dedicated to the medical device space right here in the Triangle ­– a dedication gaining recognition beyond the Triangle, Kelly recently having been named to Forbes 30 Under 30.
A 2020 graduate of the Duke University Pratt School of Engineering Biomedical Engineering Ph.D. program, Kelly is now pursuing her goal of developing innovative solutions to difficult clinical problems in orthopedics with not one but two start-ups – the most recent of which, Reselute, has just received seed funding from Duke Capital Partners.
Picking a lane
When Kelly chose biomedical engineering as her undergraduate major at the Georgia Institute of Technology, she wasn't sure what the field encompassed.
"I wanted to do something related to medicine, but I knew I didn't want to be a doctor," she said.
She quickly found her calling in the medical device space, learning to design solutions to improve the lives of patients.
During her time at Georgia Tech, Kelly learned about medical device development as an R&D co-op with the medical device company MedShape, which was later acquired by Enovis. There she made a fateful connection with the company's co-founder Professor Ken Gall – who, before his current appointments at Duke University, was at Georgia Tech.
"I learned a ton," Kelly said, "everything from CAD modeling and design work, to manufacturing prototypes, to the marketing and commercial side of things."
Before wrapping up her undergrad, Kelly added an internship with another company co-founded by Gall: Vertera Spine, which later became a Duke Capital Partners portfolio company and was acquired by NuVasive.
"She was able to synthesize problems, look at unique ways to solve them, and then present the results," Gall said. "It's pretty rare to see that combination, especially in a very early stage in one's career."
With all this experience upon graduation, Kelly ventured out into the world of consulting with Accenture, helping life sciences clients with technology development and implementation. Though she learned a lot, Kelly felt like something was missing: the excitement of working on something tangible.
Sprinting forward at Duke
Leaning toward graduate school for her next step, Kelly reached back out to Gall for advice.
"Immediately I remembered how good she was early on," Gall said. "It was clear she had the right reasons for wanting to go to grad school: she wanted to become elite in her field, she wanted to be involved in start-up companies, she was positive after her experience with Accenture that she didn't want to keep doing that. I thought: 'This is a no brainer.'"
Soon, she was joining his new lab at Duke as a Ph.D. student in the Biomedical Engineering program.
"I got really excited to work on something translational," Kelly said. "The project I ended up starting on at Duke was focused on 3D printed metals, specifically titanium, for orthopedic applications."
"I didn't even have a grant, but I had this new metal printer," Gall said. "I basically said: 'Here's the printer. I think there's something we can do with this. Go figure it out and then teach me what you learned.'"
Gall recalls how he could instantly rely on Kelly's independent drive for a productive research partnership. While Kelly taught him about the 3D printing capabilities she was developing, Gall was teaching her the intricacies of metallurgy.
In 2017, less than a year into her research at Duke, Kelly, Gall and several other co-founders started restor3d, which is developing personalized metal 3D printed orthopedic implants.
The technology has a number of advantages over standard implants: first, it can be designed bespoke to the specifications of the individual patient and the preferences of the surgeon. Second, Kelly invented a way to design and 3D print the metal in a porous structure that allows for better integration with bone.
The team joined forces with Dr. Samuel Adams, a Duke University Health System and School of Medicine foot and ankle orthopedic surgeon, who was experimenting with 3D printing for his complex cases.
"Working with Dr. Adams, we had motivation in the clinical problems he was facing with his patients that we were trying to solve with the 3D technologies we were developing," Kelly said. "That's part of the Duke ecosystem that I think is different from other places: the very close collaboration between the engineers and the surgeons."
As Chief Technology Officer for restor3d, Kelly values this interdisciplinary collaboration the team has had with the Duke clinical collaborators.
"That's part of the Duke culture to say: 'I want to solve hard problems, and thinking about where gaps in solutions are and how can I reach out to people to help me solve them?'"
Spinning technology out of Duke University, the company also had access to funding and support from Duke Capital Partners, which invested in five funding rounds for restor3d. This helped the start-up go from its earliest nascent research to having multiple regulatory approvals and products on the market.
Digging in and gaining traction
While working at restor3d, another difficult gap in care revealed itself to Kelly: the high rate of infection in orthopedics.
"That's actually one of the common failure modes for a total knee replacement," Kelly said. "Something like 4% fail from infection."
Gall's lab had also been working on solutions to tackle orthopedic related infections, so Kelly and Gall decided to create another startup in 2021 – Reselute – and license the underlying technology with the help of Duke University's Office for Translation & Commercialization.
"I have interacted with OTC on both sides of the table, as a student inventor and then as an entrepreneur, to license out technology," Kelly said. "It's a very positive experience from both sides."
"Watching up-and-coming entrepreneurs like Cambre grow under the tutelage of pioneering engineers like Ken makes us proud to be part of the Duke entrepreneurial community," said Robin Rasor, Associate VP for Translation & Commercialization.
"My hope is that she continues to grow into a very, very successful entrepreneur," Gall said. "That's part of the reason for forming Reselute and her becoming the CEO."
This was the fourth company Kelly and Gall had worked on together, but Reselute is the first that Kelly is heading as Chief Executive Officer. To round out what Kelly calls the "small but mighty team," they brought in Jake Donovan, a Pratt School of Engineering Master's graduate and former Product Development Engineer with Duke's FastTrack Medical Device Translator. Kelly and Donovan buckled in for a wild ride.
"At a high level, the idea is to deliver antibiotics locally to sites of orthopedic infection," Kelly said. But which kind of implant or surgery to focus on, what were the pain points of the patients and surgeons – all these questions and more needed to be answered to focus the company's research and development.
To accomplish this, the Reselute team participated in several customer discovery programs as part of the SBIR Phase I grant that was the initial funding for the business. Kelly highlighted the National Science Foundation's I-Corps program, where they interviewed more than one hundred potential end users of the technology in six weeks.
"To do that many interviews in such a short period of time, I had to blow open the Rolodex of everybody that I've ever known in the space," Kelly said. "We ended up talking to orthopedic surgeons from basically every subspecialty."
After those conversations, Kelly and the team decided to shift Reselute's focus to orthopedic trauma, cases where the injury and the repairs are not as tidy, and surgeons are currently having to create MacGyvered solutions to avoid post traumatic and chronic infections.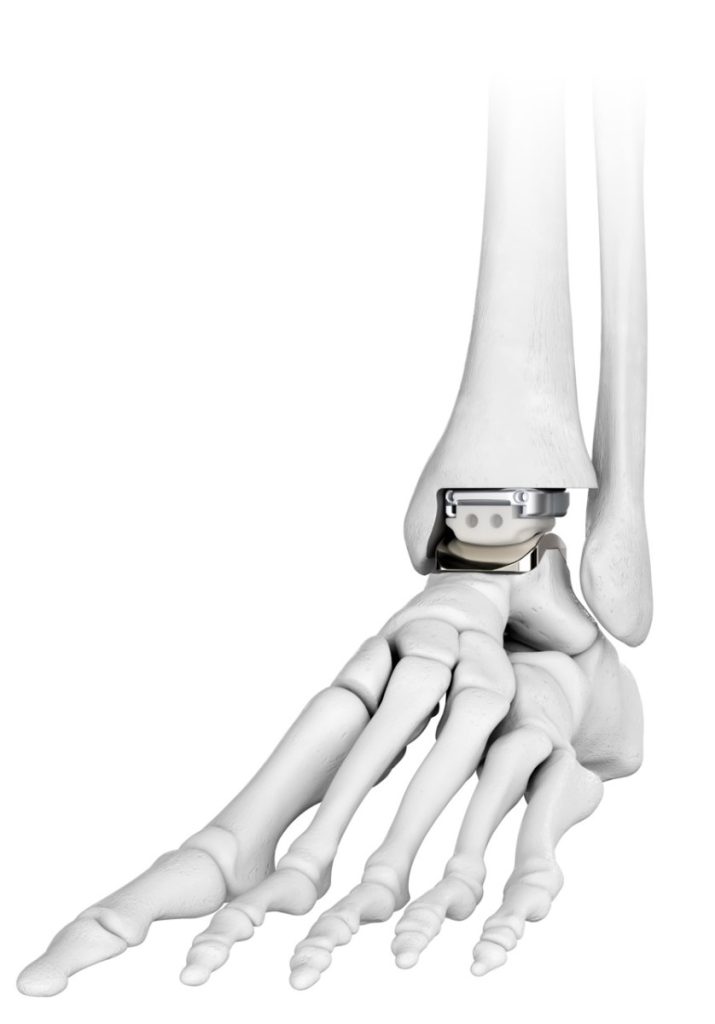 "It's not plug-and-play, it's not consistent, it's not repeatable," Kelly said, relaying how trauma surgeons would groan as they recalled their frustrations in whipping up tools on the spot to treat their infected patients.
"We saw a really awesome opportunity there to bring something that was truly more standardized and effective than the back table solutions," Kelly said.
Growing the team
Kelly remembers one orthopedic surgeon in particular who spoke up on a call: Dr. Neil Roth T'87, M'91, who piped up to convey to others on the call "just how big of a clinical problem this really is that they're endeavoring to solve," Kelly recalled.
"I didn't prompt him to say any of that," Kelly said. "It was like plugging in a hype man."
But this wasn't an end user interview call gathering information – on this call, Kelly was pitching her company to Duke Capital Partners for investment.
Listening in to the pitch was Roth, a Duke Capital Partners member, double-Dukie, and Founder and Director of the New York Sports Medicine Institute. From his own professional experience, he saw the promise of the technology Reselute is developing.
Others at Duke Capital Partners also got excited and the network decided to lead a recently-announced seed financing for Reselute.
"We've supported Ken's companies and technologies before, and we're eager to do it again – especially with the exciting technology and team that Cambre and Jake are assembling at Reselute," said Kurt Schmidt, Managing Director of Duke Capital Partners. "Given the strong start of this early-stage Duke start-up, Reselute was an obvious choice for our newly established Catalyst Program," which supports early-stage Duke-affiliated companies.
Kelly and Roth connected strongly through this process, and Roth will join the Reselute Board as an observer.
"We are stoked to have him joining the Board and bringing his expertise as we continue to get further along in development and think more about the business and clinical strategy," Kelly said.
Stepping up to the challenge
"I'm very happy to have the fundraising done," Kelly said. "As most entrepreneurs would probably tell you, fundraising consumes a lot of focus and bandwidth."
With this new Duke Capital Partners investment, Kelly envisions a "full-court press" on further research and development for Reselute's technology: a fracture stabilizing surgical tool with proprietary reservoir technology which locally delivers antibiotics, keeping infections at bay during and after surgery. They have had positive early interactions with the U.S. Food and Drug Administration, which granted them Breakthrough Device designation.
To keep the momentum going, the seed investment will also be used to bring on more team members – in particular, Fioleda Kesseli as Chief Technology Officer. Kesseli formerly served in executive roles at both Duke University and Professor Matthew Becker's spinout Viamer Biosciences.
Reminiscing on the growth of his mentee-turned-peer, Gall is certain Kelly is going to be a fantastic leader for Reselute's next steps. "Some of the early things I saw in her have gotten even stronger," Gall said.
Kelly is excited about the challenge ahead, building yet another company with Gall and the rest of the team.
"There's no right answer in the back of the book. You don't get to flip and find the solutions key," Kelly said. "We're solving the problems as we go, and I think that that's the really fun and exciting part about what we do."
###
Learn more about innovation support and investment provided by Duke's Office for Translation & Commercialization and Duke Capital Partners.