Associate Spotlight: Willa Townsend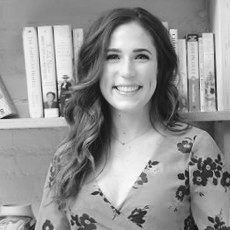 NOTE: This article was written when Duke Capital Partners was called the Duke Angel Network.
Jump Starting My Venture Capital Career with Duke Angel Network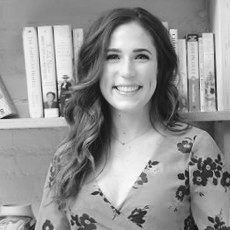 Before I applied to Duke University – The Fuqua School of Business, I knew I wanted to be a part of Duke Angel Network. My friend Trevor Kiviat had been one of DAN's first associates when he was a student at Duke University School of Law, and he often mentioned how excited he was about being part of the program. Now that I am an associate at DAN, I can safely say the experience lives up to the hype.
As an associate, you jump right into the world of startups and venture investment. On day one, you see a quantity and quality of deal flow that is more typical of a mid-sized Venture Capital firm rather than a traditional angel network. Dave Neal, a member of the operating team, leads all associates through weekly training sessions to boost their confidence and understanding. With his guidance, I was able to develop a more sophisticated lens for evaluating companies and the tools to run screening calls, ask educated questions about IP, and craft thoughtful, professional communications to entrepreneurs.
Within my first couple of months at DAN, I had the privilege of helping the team present their annual report to the angels, spending several hours behind the scenes with Kurt Schmidt, Phillip Graham, and Dave as they prepared for the presentation. Getting this inside look at how a fund operates has been an unparalleled experience, especially as we worked on my favorite deal so far (I can't wait to share once it's announced) which is in the Femtech space.
Something I did not expect was the mentorship I would receive from the Duke Angel Network team. Recently, I competed in the MBA Venture Capital Investment Competition. When my team won the Duke competition, I asked Kurt, Phill, and Dave to join us as advisors as we prepared for the regional competition. They happily dedicated hours of their time to help us prepare as we completed rapid diligence and crafted term sheets for three companies within 36 hours. Brent Hewitt, my second-year mentor at DAN also helped to advise. My team ended up placing second at regionals and winning "Entrepreneur's Choice" (which I personally liken to winning "Miss Congeniality"). Thanks to DAN, I had the confidence to register for the competition as well as the skillset to compete alongside my incredible teammates (Yousif Alqatari, April Pradhan, Joey Newfeld, Niloy Mukherjee).
In addition to being part of DAN, I've joined Nate Cooper's fund Barrel Ventures as an MBA Intern this term. Working with Nate has been awesome, and I was able to jump right into the role thanks to the training and experience I've had at Duke Angel Network. I am looking forward to the rest of my time at Fuqua as a DAN associate and can't wait to one day join DAN as an Angel investor!