Associate Spotlight: Meredith Thompson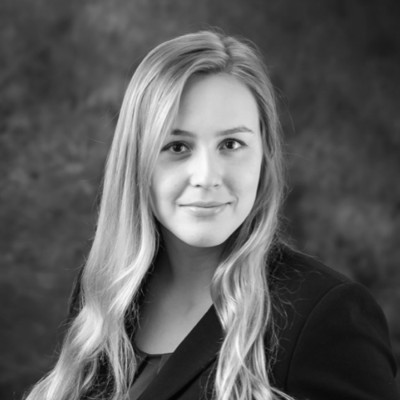 NOTE: This article was written when Duke Capital Partners was called the Duke Angel Network.
By Meredith Thompson
Three years ago, I started the JD/LLMLE program at Duke Law with a clear vision for my future: become a start-up lawyer. I've always enjoyed working with entrepreneurs and helping their ventures succeed. In the years that followed, I learned a lot about my interests and adjusted my path accordingly. Duke Angel Network (DAN) was instrumental in that process.
I joined DAN's Associate Program in my third year of law school, wanting to gain some firsthand experience after taking classes about venture capital. I remember sitting in my first DAN meeting feeling out of my depth, a feeling that kept me humble and hungry to learn more. I quickly realized that the best way to do that was to unabashedly ask questions and approach every experience as an opportunity to grow.
DAN exposed me to every aspect of the investment process, from deal sourcing to screening to diligence and beyond. Driven by a deep desire to understand the "bigger picture," I involved myself in meetings and projects relating to things I'd never done before. In the course of one day, I could listen to a founder pitch her revolutionary idea, prepare materials about our newest portfolio company to post on LinkedIn, and lead a discussion on how to improve diversity and inclusion within venture capital.
This immersive experience taught me how to ask good questions and become knowledgeable on a company and an industry in short order. It taught me—and is still teaching me—what makes a company attractive to early-stage investors. But perhaps more meaningful than these specific lessons are the broader lessons I learned:
There is always more to learn.
Present your ideas and questions with confidence. Not every idea is a winner, but if you fixate on the potential downside you'll limit the potential upside.
Adopt a mindset of continuous improvement and apply that to both yourself and your organization.
Students – get outside the classroom as much as possible because the best way to learn is by doing! And all it takes is one experience to change your future.
Now, I look forward to applying the skills and lessons learned at DAN in my next endeavor as a management consultant. Although my plan looks different than it did three years ago, I will still get to work closely with leaders and help their companies succeed. And I'll do it all with a greater appreciation that every established company started as an idea, brought to fruition by people passionate and resourceful enough to build it from nothing.
Meredith Thompson is a Venture Associate at Duke Angel Network